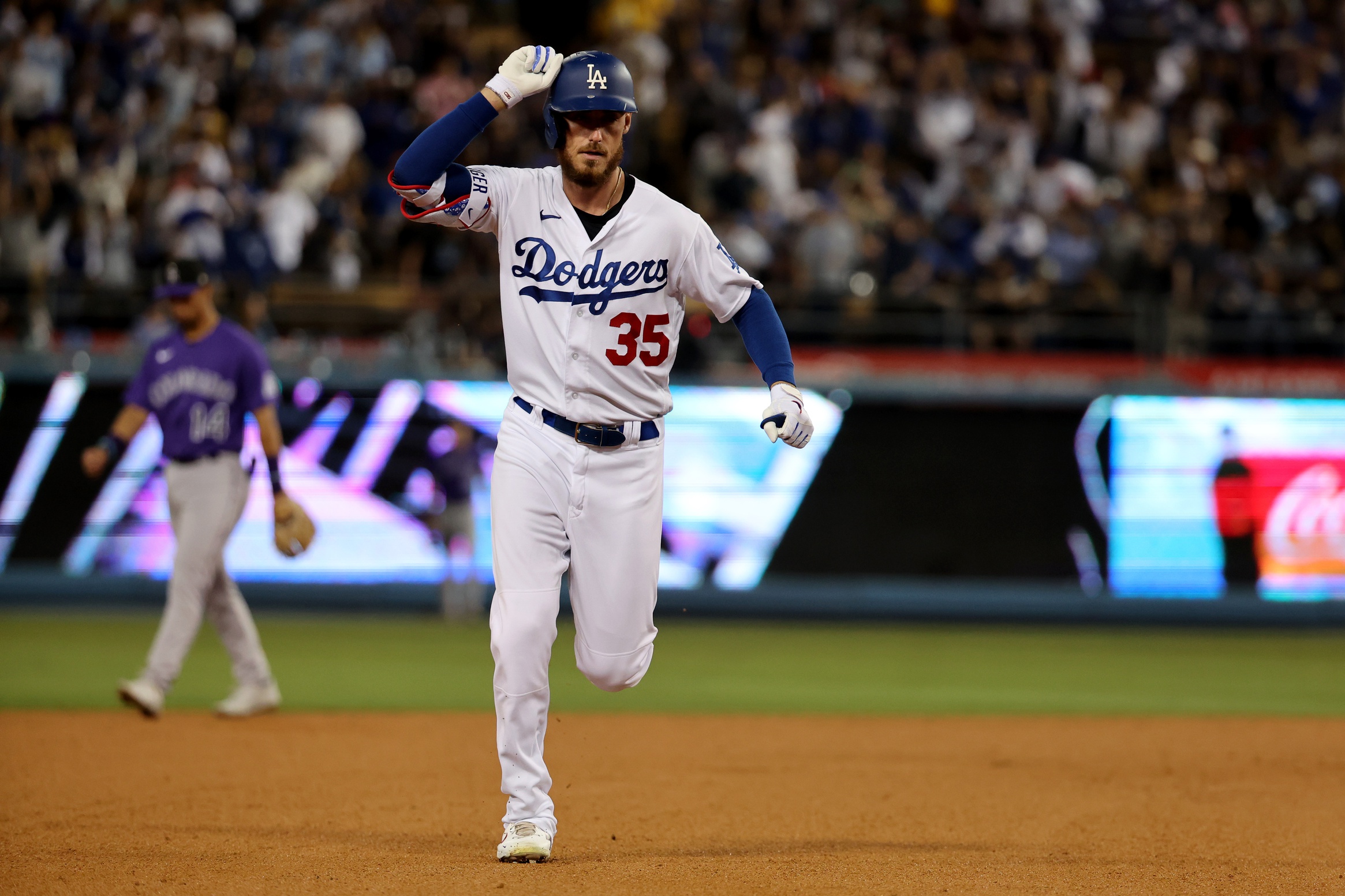 The Dodgers have put together a heck of a season in 2022. Despite a somewhat pedestrian 4-2 week, the club also won its 110th game of the year — the most ever in a single season in National League history — last week and is poised to get a true look at what the postseason roster could look like over these last three games against the Rockies.
Tony Gonsolin gets the start tonight at Dodger Stadium against Jose Urena. He'll look to settle back in after missing a month with a forearm issue. Additionally, Blake Treinen is set to throw a full bullpen session this afternoon, essentially his final go/no-go attempt at being on the playoff roster for the NLDS. Dustin May also tossed a sim game over the weekend and, by all accounts, should be available for the start of the postseason.
Chris Taylor and Justin Turner both have been dealing with nagging injuries with JT closer to a return to the lineup than CT.
In other news and highlighted stories from the week, former Dodger Alex Verdugo raised eyebrows with comments he made questioning the legitimacy of LA's championship season in 2020.
Dodgers News: Alex Verdugo Has Some Questionable Comments About 2020 Championship Season
Our Doug McKain slammed the outfielder and one-time fan favorite for his bad take. It's a worthwhile watch. And if you can't watch it, catch the podcast version up on our Blue Heaven Podcast home on Apple Music, Spotify, iHeartRadio and everywhere your podcasts are available for free.
Beyond Dugie, Craig Kimbrel ate up some headlines once again — even after getting removed from the closer's role.
Dodgers News: Craig Kimbrel Thinks He Can Still Contribute to Postseason Roster
Dodgers: Dave Roberts Chooses Words Carefully When Talking Craig Kimbrel's Future
Our Noah Camras answered a question we've seen often over the last few months… Where is Edwin Rios?
Dodgers: What Happened to Edwin Rios? Why is He Not on the Roster?
Don't look now, but Cody Bellinger's stock is on the rise. After a slight tweak to his approach, the former MVP is suddenly stringing together quality at-bats
Dodgers News: Cody Bellinger Talks About What's Working at the Plate Right Now
Dodgers News: Cody Bellinger Has Made Subtle Changes That Have Gone a Long Way
The Dodgers honored Jaime Jarrin for the final homestand of his final season as the Spanish language play-by-play icon for the franchise.
Dodgers: Comedian George Lopez Shares Touching Words On Jaime Jarrin
Dodgers Honor Spanish Broadcaster Jaime Jarrin During Pregame Ceremony
One of my favorite stories from September involved a cheater who also is an idiot.
Dodgers: Former Dodger Shuts Down Astros' Cheater Josh Reddick Online
The Dodgers suffer through three more meaningless games against a bad team (the Rockies) that somehow has given the boys in blue fits all season long. LA has lost 6 of 16 meetings against Colorado in 2022, the most defeats they have against any club this season.
Beyond Gonsolin's return, we'll also see the final tune-ups for Clayton Kershaw and Julio Urias before the start of the NLDS on October 11th.