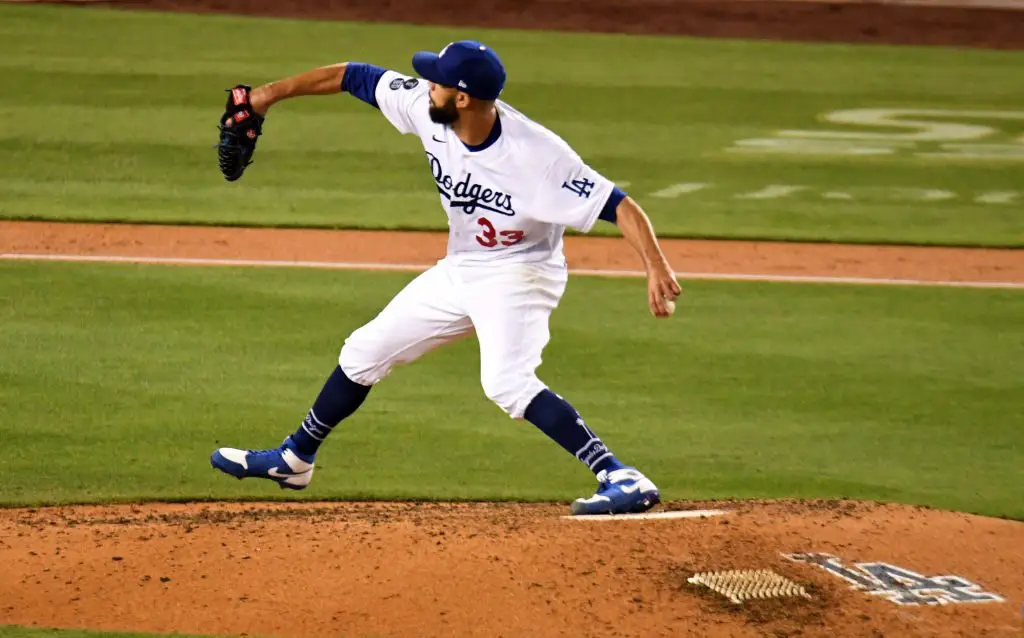 Andrew Friedman and the Dodgers pulled off the impossible in February of 2020 as he traded for super-star Mookie Betts from the Boston Red Sox.
The trade has been more than a success and knowing that we fleeced Boston makes it even sweeter. However, even though Betts stole the headlines there was another all-star the Dodgers acquired.
Former Cy-Young winner David Price was looked at as just a throw-in, in the deal and it looked that way as he decided to not play in 2020 and didn't impress when he pitched for LA in 2021.
However, Price has been one of LA's best relievers in 2022, and Dodgers veteran Justin Turner shares the impact he has on the squad.
"DP's been great. He's one of our favorite guys in here, He meshes so well with everyone… the experience he brings — he's kind of seen a little bit of everything in his career. So he's great to have in here to lean on and for guys be able to lean into for advice in situations and stuff off the field, on the field, whatever it may be. And then obviously, when you look at the back of the baseball card and see everything he's accomplished, it's pretty special."
It means a whole deal when a Dodgers veteran like Turner speaks highly of a fellow veteran in Price.
The Tennessee native has had a great comeback year posting a 2-0 record with a 2.45 ERA, 37 strikeouts, 1.17 WHIP in 40 games played and 40.1 innings pitched in 2022.
Talent will only get you so far and not only do the Dodgers have talent, but they also have tremendous team chemistry.
Chemistry carries through it all and the Dodgers seem to be the most together team in the league. Having guys who buy into their role, cheer for their teammates, and be selfless are crucial recipes to succeed in this league.
Rumors swirled a couple of weeks ago that David Price would retire after the 2022 season. However, he quickly shut down those reports saying he has not decided on whether he'll retire or not.
The 37-year-old looks like he still has some gas in the tank, so ill be interesting to see what he decides on that front.
Price is looking good and will continue to shine a light on this Dodgers team out the pen when his number is called.