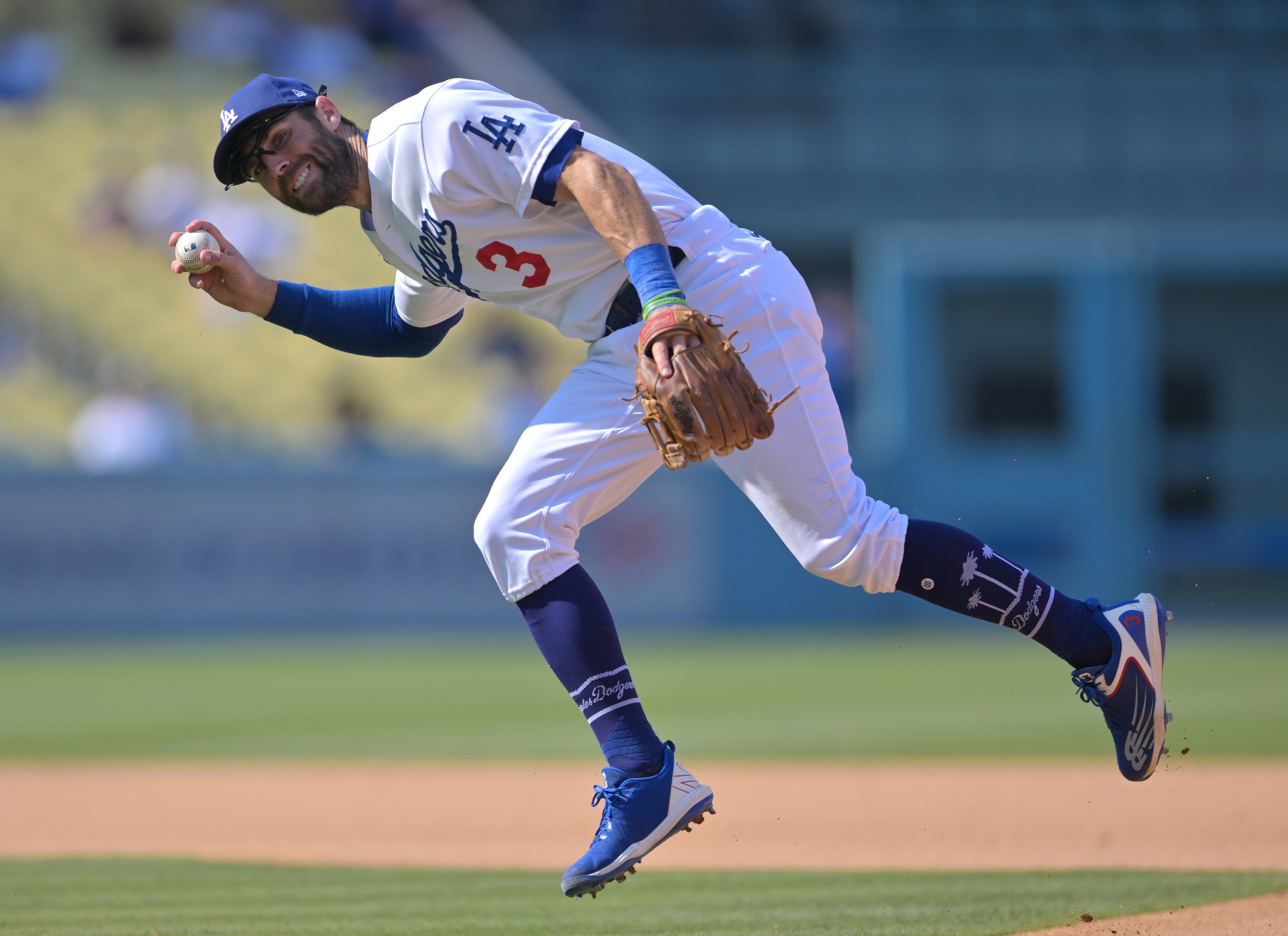 Dodgers utilityman Chris Taylor hasn't played since Friday, sidelined with a neck issue that has been too painful for him to swing a bat. Before Monday's game, L.A. manager Dave Roberts updated the media on Taylor's status.
#Dodgers Chris Taylor received a cortisone injection in his injured neck. Dave Roberts said he is "hopeful" Taylor will be ready for DS but acknowledged he is "concerned" about his status

— Bill Plunkett (@billplunkettocr) October 3, 2022
Roberts also confirmed that Taylor's regular season is over, which opens up an interesting possibility. Kevin Pillar, out since early June with a fractured shoulder that everyone assumed at the time was season ending, was playing on a rehab assignment until Triple-A Oklahoma City's season ended last week. Word trickled down on Monday that Pillar has a locker in the Dodgers' clubhouse, which might mean an activation is in the cards.
Injured list stints can be backdated by up to three days, and the minimum stay on the IL for a position player is 10 days. That means the Dodgers could place Taylor on the IL on Tuesday, retroactive to Saturday, and he would be eligible to return in time for Game 1 of the NLDS if health permits. The Dodgers would have to make a 40-man roster move to activate Pillar, who is on the 60-day IL and therefore doesn't count against the 40-man roster, but that could be as simple as transferring either Phil Bickford or Michael Grove to the 60-day IL.
The big question is whether Taylor will be ready for the NLDS, and there's just no way to know at this point. Sometimes a cortisone injection works magic and the person feels great within a day or two and sometimes it doesn't work nearly that quickly. The Dodgers would presumably be hoping for something much closer to the "magic," so Taylor would have time to get some live at-bats before the start of the NLDS.
Whether it's Pillar or Miguel Vargas or someone else, the Dodgers are certainly bouncing around some Plan B options in case CT3 isn't ready by October 11.
Have you subscribed to our YouTube Channel yet? Subscribe and hit that notification bell to stay up to date on all the latest Dodgers news, rumors, interviews, live streams, and more!