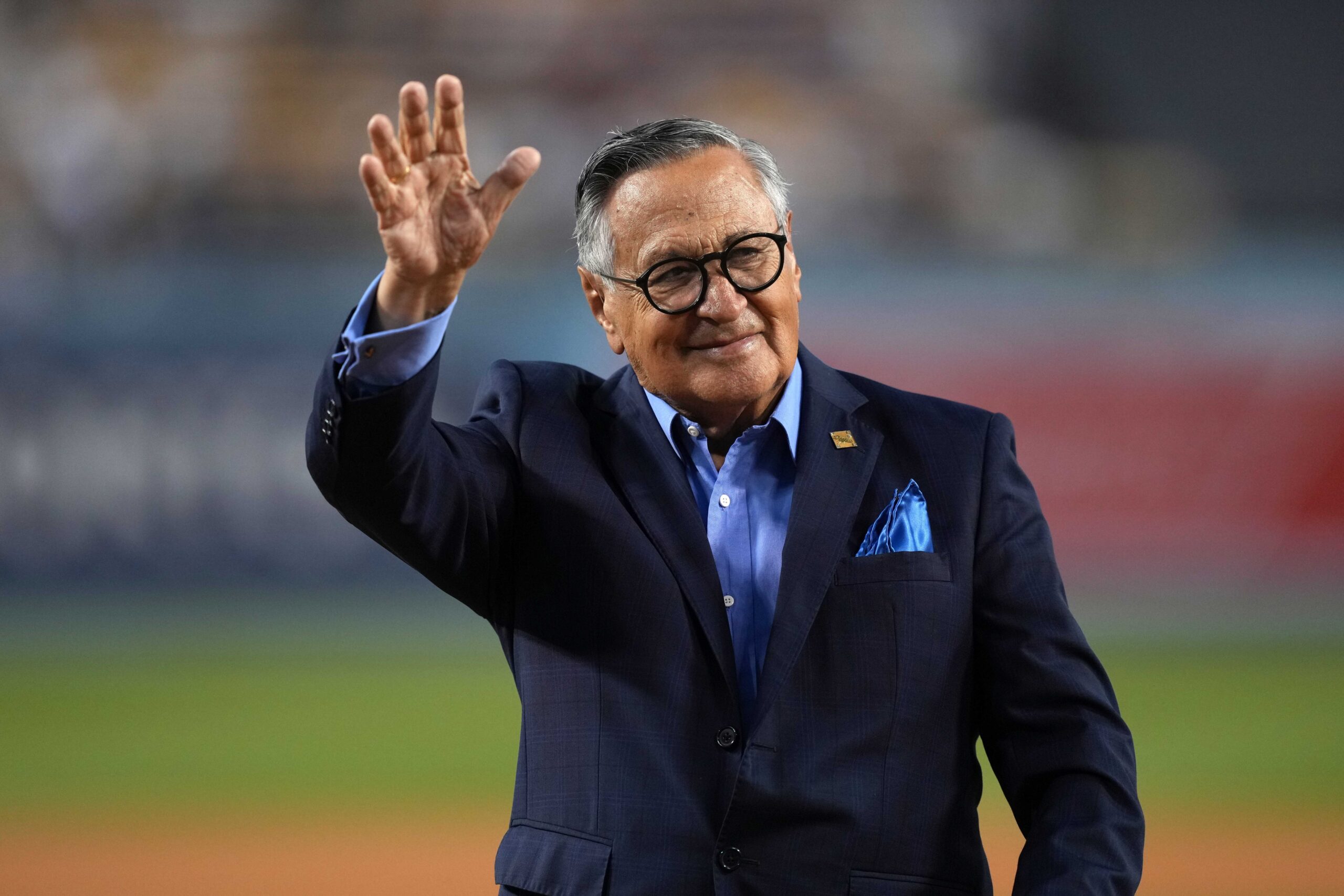 The Dodgers organization has had plenty of legends who have either donned Dodger blue or have worked for the Dodgers organization. Many have come and gone, but Dodgers legendary broadcaster, Jaime Jarrin, has been a constant comfort in the homes of Angelinos. The 86-year-old has been broadcasting games for the Dodgers for the past 64 years and will be retiring after this season.
If you're not familiar with his work, just think of him as the Spanish version of Vin Scully. This weekend, the Dodgers announced that, like his English-speaking counterpart, Jarrin will be immortalized forever at Dodger Stadium with the booth he spent so much time broadcasting from being named after him.
Dodgers President Stan Kasten has announced the Dodgers are renaming the Spanish broadcast booth at Dodger Stadium as the "Jaime Jarrin Spanish Broadcast Booth."

— Dodger Insider (@DodgerInsider) October 2, 2022
Similar to Scully, he's covered the greats from Sandy Koufax and Fernando Valenzuela to Clayton Kershaw and Julio Urias. All-in-all, the Ecuador native has called more than 10,000 games for the Dodgers and is only one of three Spanish-language broadcasters in the National Baseball Hall of Fame. He was also inducted into the Dodgers Ring of Honor in 2018.
Jaime has been the voice of the Dodgers for many Spanish speakers and is the reason why many Mexican Americans are huge Dodger fans. Los Angeles is known for its Hispanic culture, so it was only fitting that Jaime was at the helm for so many years in the Spanish booth.
You'll be missed Mr. Jarrin. Thank you for doing it your way and introducing so many Spanish speakers to the beautiful game of baseball thereby creating so many new Dodger fans.