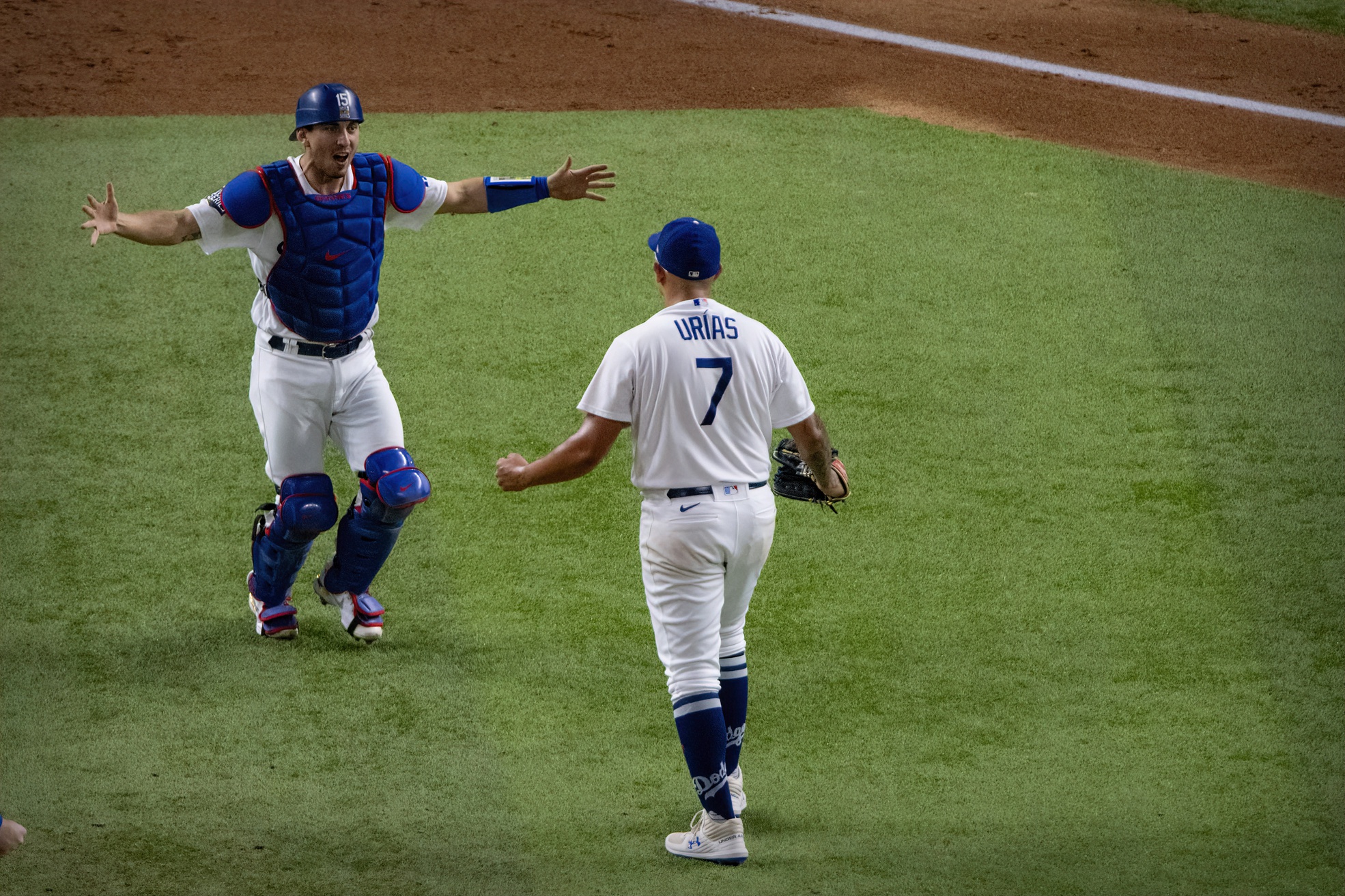 Two years ago, when the Dodgers closed out both the NLCS and the World Series, it wasn't closer Kenley Jansen on the mound. It was Julio Urias, who had made just one relief appearance in the regular season.
Last year, Dodgers manager Dave Roberts again used Urias in relief in the postseason, this time with less optimal results, as the lefty blew a lead against the Braves in Game 2 of the NLCS.
This year, Urias is finishing up his finest season as a big-leaguer, leading the National League in ERA and heading for a strong showing in the Cy Young Award voting. He hasn't pitched in relief since that NLCS game last season, and 72 of his 73 regular-season appearances in the past three seasons have been starts.
Still, Roberts was asked on Monday if he might consider using Urias out of the bullpen this October.
"I don't want to close the door on anything right now. I don't know how the playoffs are going to play out. I'm certain all of our starting pitchers will be available to start, and if it makes sense down the road in a crazy series to be available, if their health isn't compromised. So, in a perfect world, our expectation is for him to just be a starter."
Still, it must be tempting to use Urias in a high-leverage, late-inning situation, knowing the success he had in that role in 2020. Right?
"I think this year that's probably less compelling than it's ever been for me, considering the possibility of arms we're going to have in the bullpen."
Those available arms include Evan Phillips, Yency Almonte, Tommy Kahnle, Brusdar Graterol, Chris Martin, Alex Vesia, and maybe Blake Treinen. Those seven pitchers have combined for a 1.93 ERA in 242.2 innings pitched this season.
Simply put, if the Dodgers get to the point where they need to use Julio in relief, something's gone terribly wrong.
Have you subscribed to our YouTube Channel yet? Subscribe and hit that notification bell to stay up to date on all the latest Dodgers news, rumors, interviews, live streams, and more!