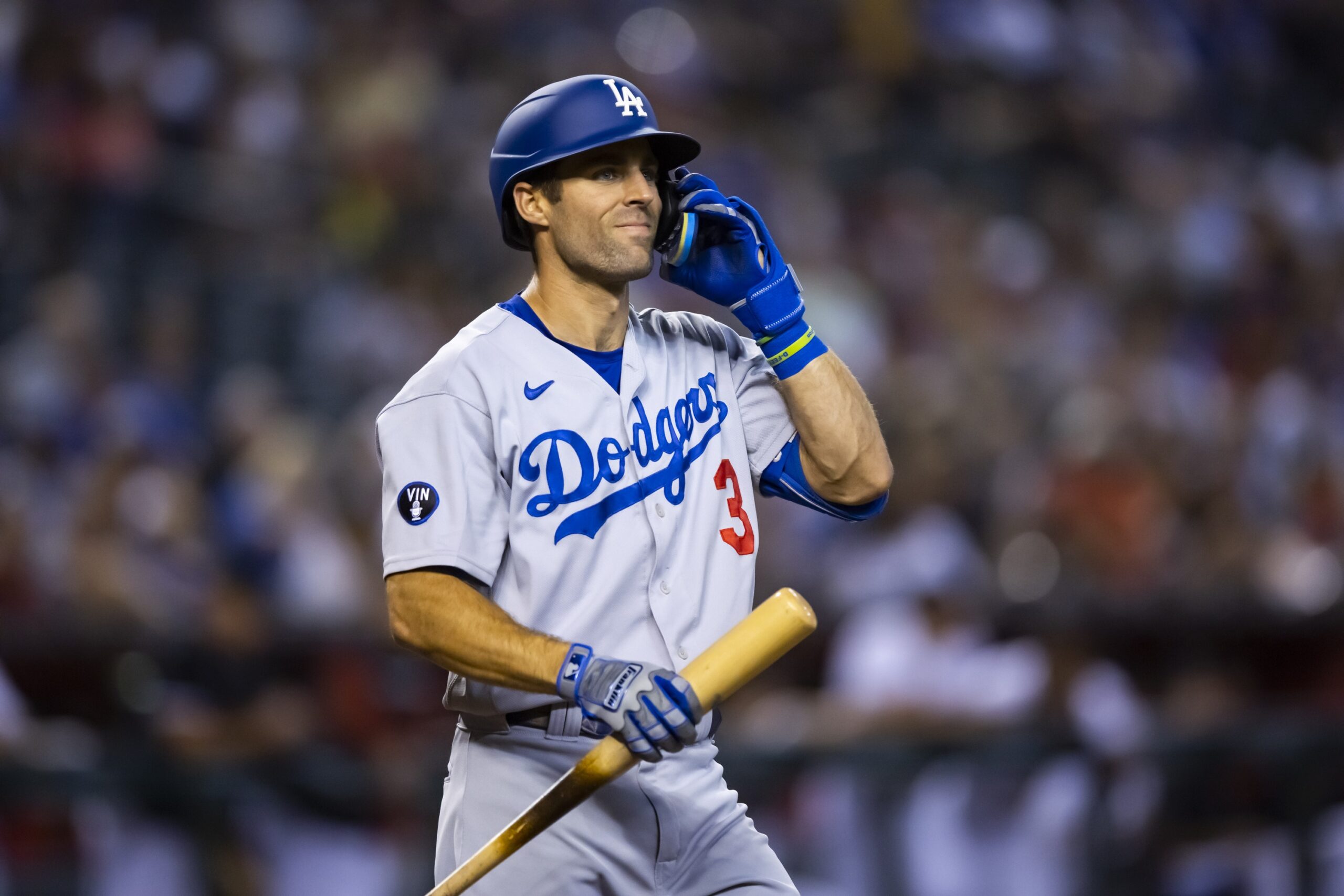 The Dodgers haven't been playing for much over the last few weeks of the season. They locked up the NL West historically early and had a pretty decent lead for home-field advantage the rest of the way.
They officially locked up home-field advantage throughout the playoffs, and have pretty much just been playing to stay healthy the rest of the way — the last thing this team needs is a repeat of last season with Mux Muncy getting hurt on the final day of the regular season.
So as the team gets set for postseason play, here's where everything stands right now.
CT3
Chris Taylor is down with what seems to be pretty significant neck soreness. We don't yet know if it'll affect his ability to go in the NLDS, but it's definitely something to watch out for. Trayce Thompson and Joey Gallo will be the top candidates to replace him as the starting left fielder, and, if Taylor is unable to play at all, Miguel Vargas could have a real shot at making the postseason roster.
JT
Justin Turner has been held out of the lineup with a shin injury, but is back in on Tuesday, as Dave Roberts eased concerns on his red-hot third baseman. Roberts said that if the team was in the postseason, Turner would have been playing through it. So this was more of a precautionary rest to allow Turner to fully heal. Definitely one of the perks of being the best team in baseball.
The Cat Man
Tony Gonsolin threw two innings in his return and will tentatively get a start in Game 3 or Game 4, according to Dave Roberts. He'll most likely go anywhere from three to five innings, and then be piggybacked by Andrew Heaney or Dustin May.
D-May
And speaking of Dustin May, he threw over the weekend and came out of it feeling good. He should be ready to go for the NLDS, but the main question remains what his role may look like. He proabably won't be able to pitch more than three or four innings at a time, so it'll be interesting to see if he piggybacks starts, or goes into a full-on bullpen role. Maybe something similar to Julio Urias in 2020?
The Fireman
We're still waiting for official word on Blake Treinen's status. He's struggled with the injury bug all season long, and may not be able to go in the NLDS. The Dodgers have the pitching depth to go without him, but they'd love to have one of their best relievers back in time for the postseason.
Final Thought
The six days off between the end of the regular season and the NLDS will hopefully provide the Dodgers plenty of team to be fully healthy and ready to go for Game 1 on October 11 at Dodger Stadium.