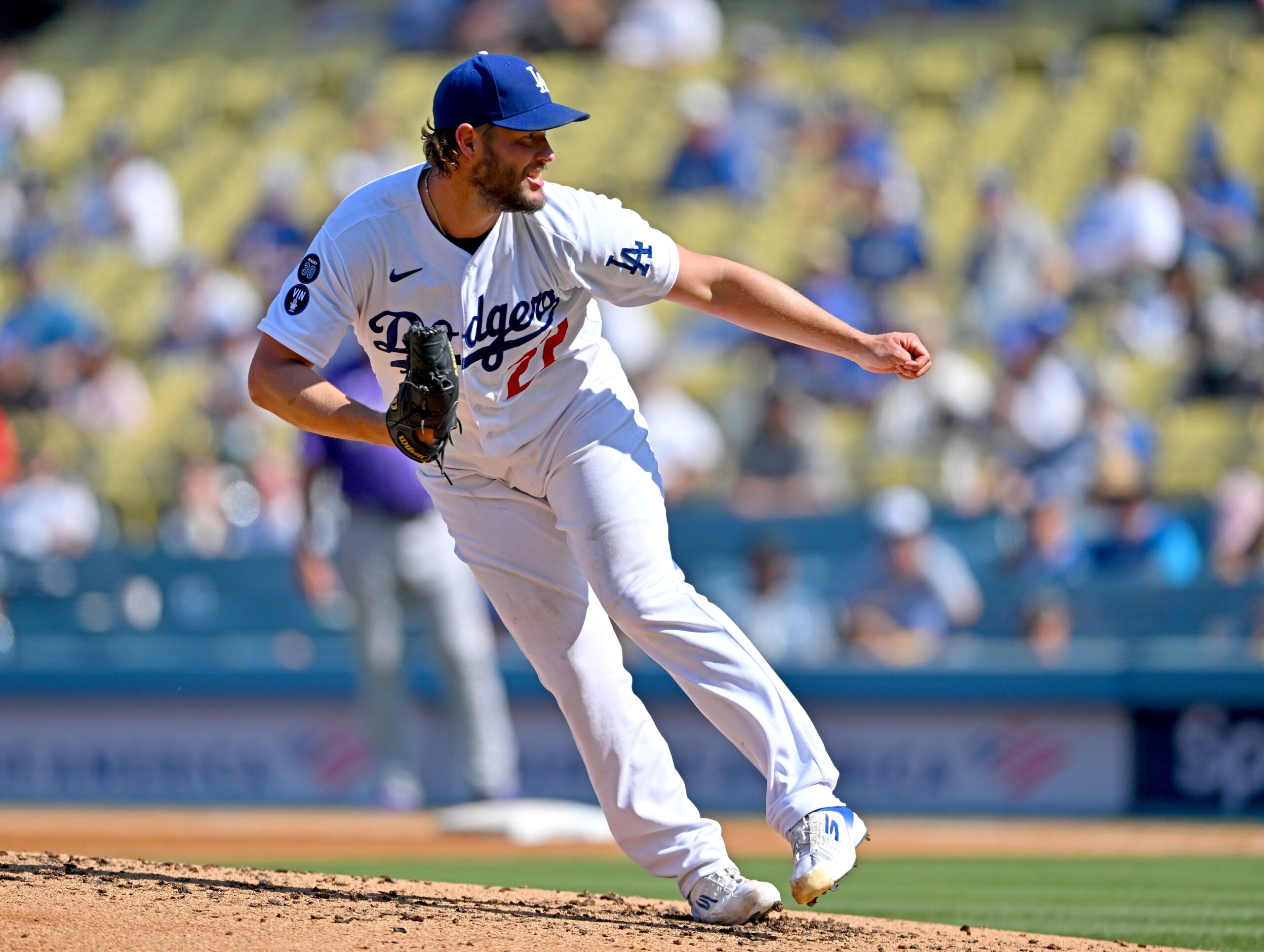 One of the greatest pitchers of our generation may see his career come to an end after this season, but that doesn't stop Clayton Kershaw from adding to his legacy. As the future Hall of Fame pitcher searches for one more ring to add to his resumé, he continues to set new records.
Today in the top of the fourth inning against the Rockies, Kershaw passed Cy Young for 24th all time on the strikeouts list with 2,804. Kershaw needs nine more to pass Mike Mussina for 23rd all time. 
2,804

Congratulations @ClaytonKersh22 on passing Cy Young for 24th all-time in strikeouts! pic.twitter.com/Zz6KnUBV0w

— Los Angeles Dodgers (@Dodgers) October 5, 2022
With Kershaw's career seemingly coming to an end, it makes these moments that much sweeter. However, it can't be understated how much of an impact Kershaw has had on the world of baseball throughout his career.
If Kershaw were to hangup his cleats today, Kershaw would finish with a career ERA of 2.48, three Cy Young Awards, a World Series ring and an NL MVP award. All are more than enough to solidify him as one of the greatest pitchers the game as ever seen.
Kershaw has one more hill to climb as he leads his team in his 15th season searching for a second World Series championship. With arguably the greatest Dodgers team assembled around Kershaw for what could be his final rodeo, we think we like his chances. 
Have you subscribed to our YouTube Channel yet? Subscribe and hit that notification bell to stay up to date on all the latest Dodgers news, rumors, interviews, live streams, and more!
Dodgers: Justin Turner Pays Tribute To Vin Scully With Custom Cleats