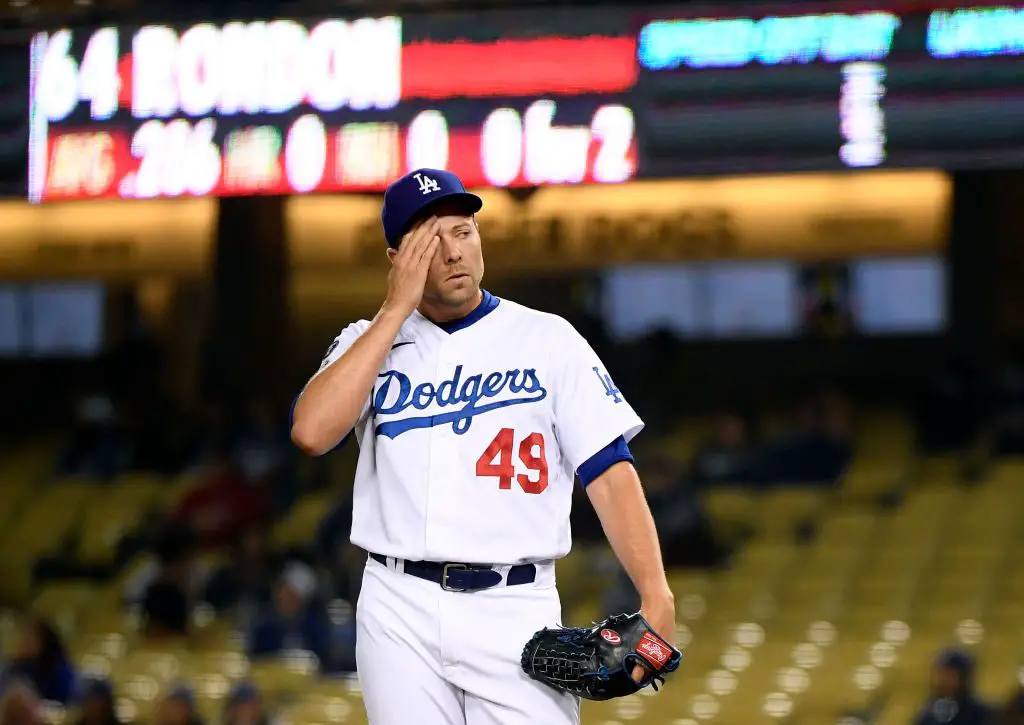 Dodgers Manager Dave Roberts has many decisions to make regarding who he wants on his roster come Tuesday. The Dodgers are loaded; for the most part, we know who will be on the roster.
However, LA has a few arms that aren't quite as strong coming into the NLDS. One of those arms is the Dodgers' former fireman, Blake Treinen. OC Register's Bill Plunkett says not to expect Treinen to pitch consecutive days like before.
The main issue with Treinen at this point appears to be how well his shoulder will recover after each outing and how frequently he would be available to pitch during a postseason series. But Friedman said Treinen does "not necessarily" have to be ready to pitch on consecutive days, depending on the composition of the bullpen.
Dodgers President Andrew Friedman also explains how it will all come down to what pitcher will be best for the situation.
"I'm sure we'll get down to 'X' number of guys for whatever – one, two or three spots and figure out what the rest of our pitching looks like and that factors in," Friedman said. "But I don't think it's realistic to say that we're going to have Blake in position to where he can take on four of these five games or something like that. That's just not going to happen right now."
Blake Treinen has missed most of the season due to a shoulder injury and hasn't pitched in a game for over a month. So, it is no surprise to hear Friedman say that about the workload Treinen is expected to get.
It has been a while since Blake has pitched high-leverage situations, so to throw him in a playoff game in consecutive days is a stretch.
In an injury-riddled season, the 34-year-old has pitched in five games with a 1-1 record, 1.80 ERA, six strikeouts, and a 0.40 WHIP.
The way I see it, it's better to have Blake on the mound than not to have him out there at all.
Let's hope he goes out and pitches his ass off.
Have you subscribed to our YouTube Channel yet? Subscribe and hit that notification bell to stay up to date on all the latest Dodgers news, rumors, interviews, live streams, and more!
NEXT: Dave Roberts Reveals Final Bench Spot Down to Two Players