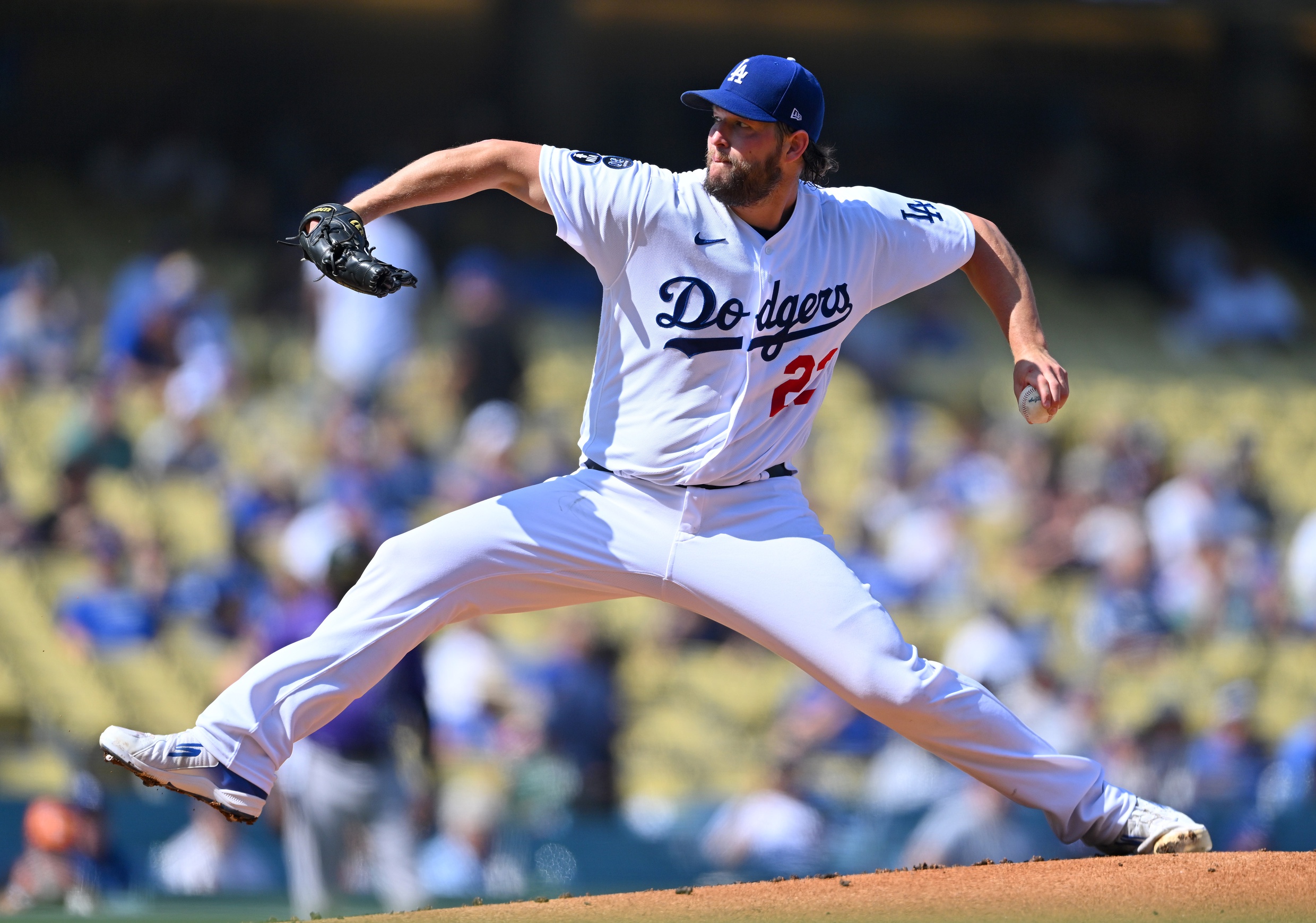 When you spend 15 seasons in the MLB with one team like Clayton Kershaw, you inevitably form rivalries and face off against some of the best players the league has ever seen. Of the rivals Kershaw has faced, he doesn't have to look far to see the Padres are one of the teams he has the utmost respect throughout his career. 
Kershaw has faced the Padres 45 times throughout his career posting a 23-9 record with a 2.03 ERA and delivering 310 strikeouts (via StatMuse). In what could be Kershaw's final season with the Dodgers, this upcoming series could also be the last time Kershaw will ever play the Padres.
The focus now is on getting through the NLDS against a very respectable Padres team who just beat the Mets in the Wild Card, a team that gave the Dodgers problems this season (quotes via Marty Caswell, MartyTimeTV).
"This Padres team is good. They got a lot of good players. A lot of good pitching. And definitely the most formidable opponent that I've faced as far as my time here with the Dodgers."
Anything can happen in a five game series. The Padres present an interesting challenge that can easily derail what was a nearly perfect season for the Dodgers. 
With Clayton Kershaw named as one of the starters for the NLDS, he will look to add to his legacy of beating the Padres but this series becomes that much more meaningful knowing it can possibly be his last ride.
Have you subscribed to our YouTube Channel yet? Subscribe and hit that notification bell to stay up to date on all the latest Dodgers news, rumors, interviews, live streams, and more!
Dodgers: Clayton Kershaw Praises Manny Machado Ahead of Series with Padres