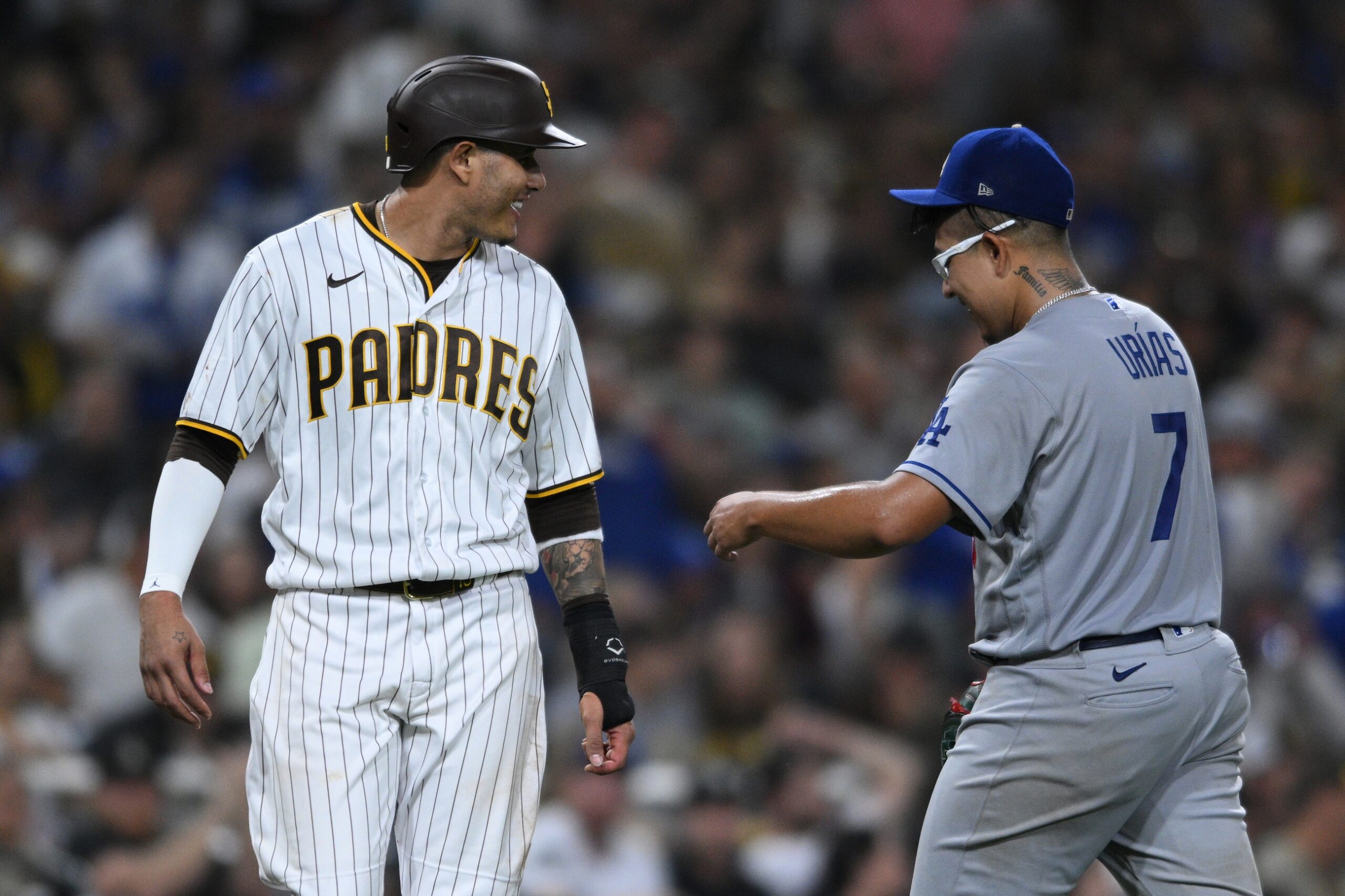 The time has come for the Dodgers to enter the postseason and as game one takes off tonight against the Padres. The Dodgers enter as the best team in baseball but all that matters now is the Dodgers taking one game at a time.
The Dodgers outmatched the Padres in the season series going 14-5, three of the losses coming in the second half of the season. Whether it was the Dodgers feeling the fatigue of the season or the Padres figuring some ways to beat the Dodgers remains a question but is something to be monitored this series.
The Dodgers now begin their search for championship number seven with Julio Urias starting game one of the NLDS. Urias has dominated against the Padres in four appearances going 3-0 with a 1.50 ERA and 18 strikeouts.
Urias is also one of the favorites to win the NL Cy Young award so any way he can gain an upper advantage he will look to take out on the Padres. Mike Clevinger draws the start for the Padres who is currently sitting on a 4.33 ERA.
Tonight's #Dodgers NLDS Game 1 lineup vs. Padres: pic.twitter.com/FGCqupYTMV

— Los Angeles Dodgers (@Dodgers) October 11, 2022
The Dodgers batting order is back in business with the only notable position being Trayce Thompson in left field. Thompson draws the start over Joey Gallo after what has been an incredible journey for Thompson.
There was no thought to keeping Thompson on the roster this long, but his impressive season has allowed him to make his first start and appearance in the postseason in his career.
The first pitch is set for 6:37 PM and will be broadcasted on FS1. Radio broadcast will also be available on AM570, KTNQ and ESPN Radio as the Dodgers look to take strong hold of the best of five series with an early 1-0 lead.
Fans can download the Fox Sports App on most streaming and mobile devices. You will need to log in to a participating cable or pay TV provider.
Additionally, games can be streamed on MLB.tv with authentication to a participating cable or pay TV provider.
Have you subscribed to our YouTube Channel yet? Subscribe and hit that notification bell to stay up to date on all the latest Dodgers news, rumors, interviews, live streams, and more!