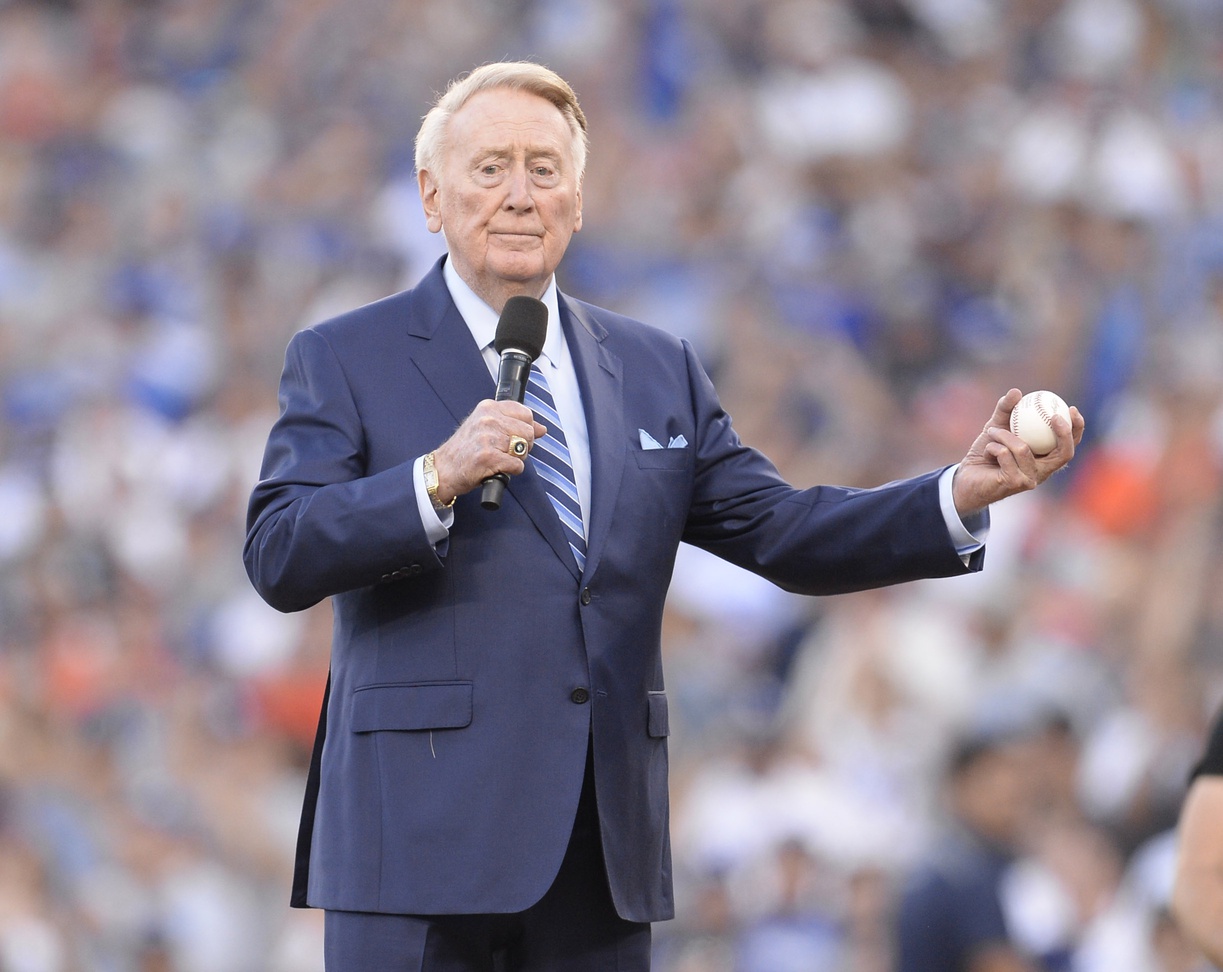 2022 was full of highs and lows for the Dodgers. L.A. completed their most dominant and best season as they won 111 games which was the best in all of baseball, but fell short in the postseason to arch-rival San Diego Padres. 
Even though that was heartbreaking, nothing was more painful than when Dodger and broadcasting legend Vin Scully passed away at 94 on August 2, 2022, at his home in Hidden Hills, California. 
The baseball world and Dodger community were saddened and heartbroken that our favorite broadcaster and person had left us. 
Many of baseball's greats passed away in 2022, and even though Scully didn't play a lick of baseball, MLB.com writer Will Leitch put Scully on the list of "Remembering baseball greats lost in 2022."
Leitch had this to say about the late-great Vin.
Vin Scully (1927). The first Dodgers game Vin Scully ever broadcast in 1950 featured future Hall of Famers Jackie Robinson, Pee Wee Reese, Duke Snider, and Richie Ashburn. The last game he ever broadcast featured Buster Posey, Corey Seager and Justin Turner. In between was most of baseball history, with Scully right there in the middle of all of it — the narrator, soundtrack and soul of the national pastime. "Hi, everybody, and a very pleasant good evening to you, wherever you may be."
Scully is as important of a Dodger as anyone who ever donned the Dodger blue. For 67 years, Vin was the staple in Southern California households; he made us feel like we were right by his side as he shared his wisdom of the game with us. Scully was the ultimate storyteller; we came for the game and stood for the stories. 
There will never be another Vin, and we're happy we witnessed his greatness for decades. 
We miss you, Vin.