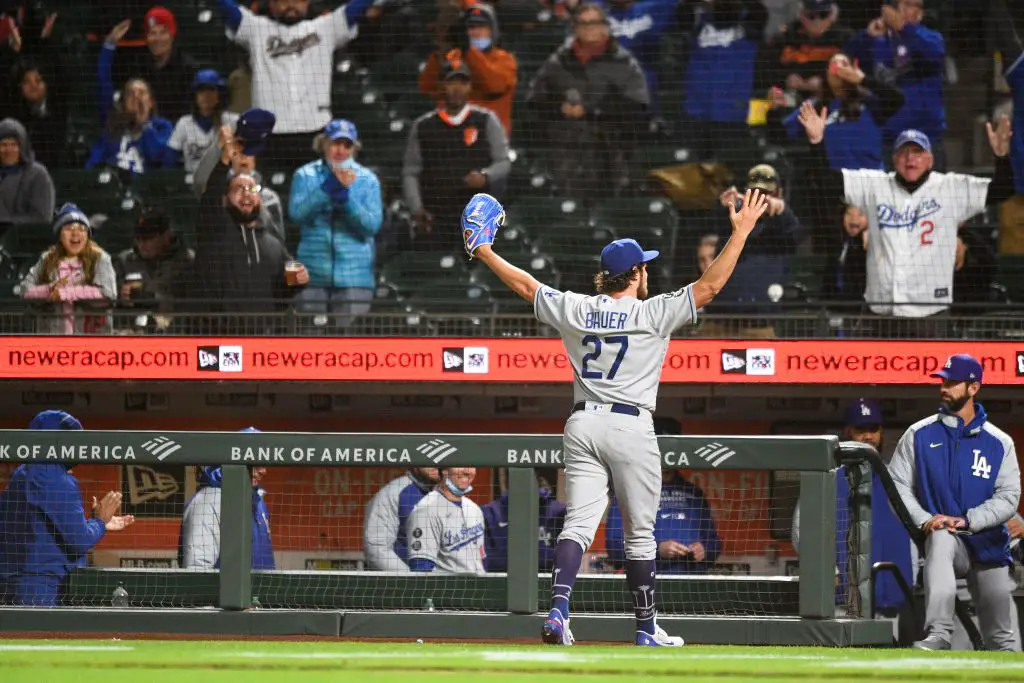 The Dodgers announced they would be designating pitcher Trevor Bauer for assignment. With the move, the team is one step closer to the end of what ultimately was a troublesome partnership.
Soon after the news was announced, we jumped onto a live stream for thoughts, reactions, and fan takes from our incredible base of subscribers. It's safe to say the emotions were high on all sides of the aisle.
We also break down the statement released by the Dodgers as well as one released by Bauer himself and question everything about a reported meeting between LA representatives and Bauer and his representation.
LISTEN
WATCH THE LIVE STREAM
SUBSCRIBE
Find Blue Heaven and all DN podcasts on Apple Podcasts, Spotify, or wherever you hear your podcasts!
Thank you for helping us strive to be the BEST Dodgers Podcast around!
Join your Blue Heaven hosts Clint Pasillas and Doug McKain as they talk about this week in Los Angeles Dodgers Baseball. We share the opinions of nearly one million fans from our Twitter, Instagram, YouTube, and Facebook pages to gain insight on what the fans are thinking and do our best to represent all perspectives in the Dodgers Community. Look out for special interviews with other bloggers, celebrities, players, and more, along with giveaways for the best fans on earth!