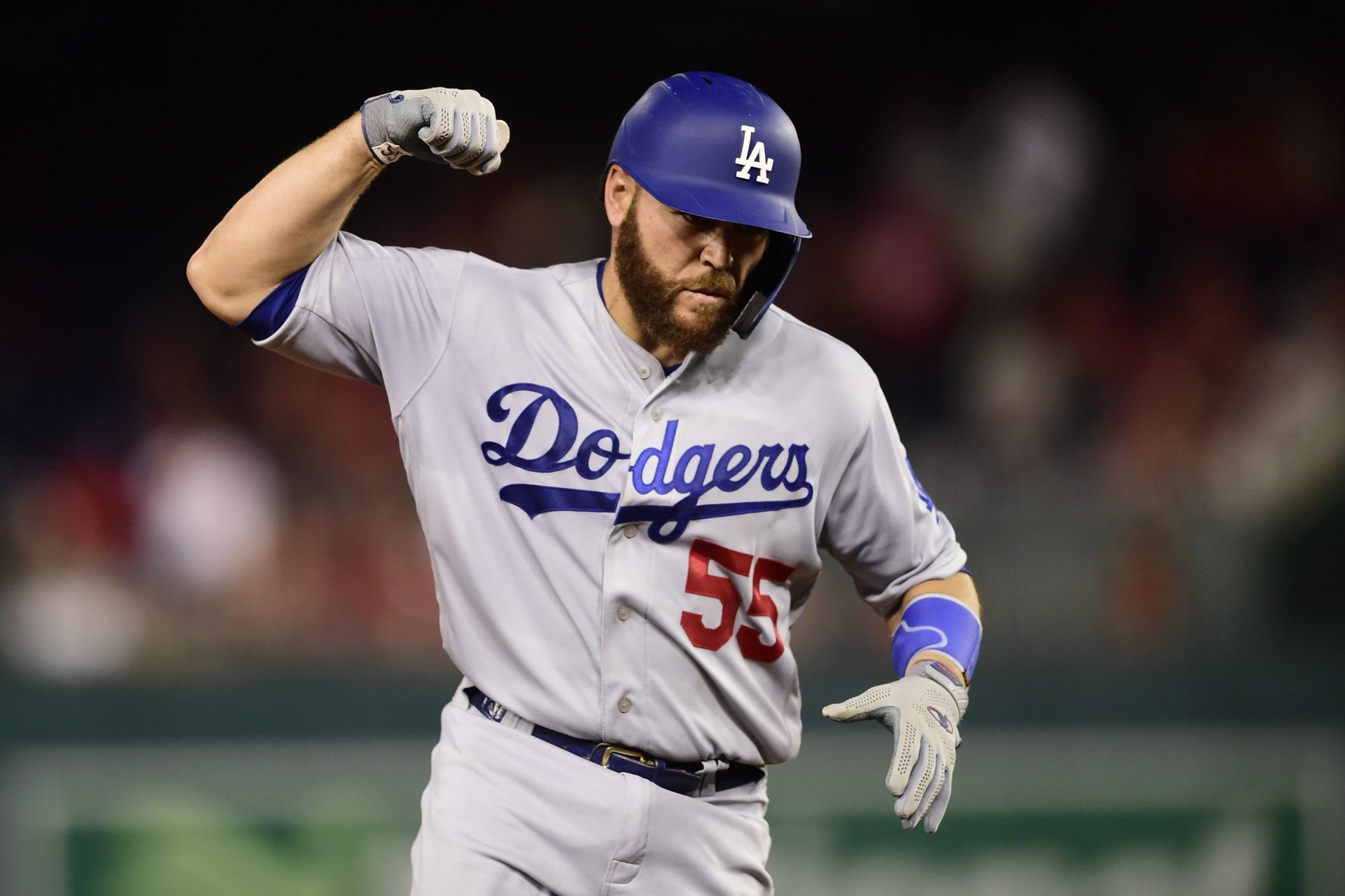 Team Canada in the World Baseball Classic is being managed by Ernie Whitt, who isn't technically Canadian but earned honorary status by virtue of spending a dozen years catching for the Blue Jays. Whitt is a member of the Ontario Sports Hall of Fame and the Canadian Baseball Hall of Fame, and he's managed Canada in the WBC, the Olympics, the Pan-Am Games, and other tournaments.
On Whitt's staff for this year's WBC will be another former Blue Jays catcher, one who didn't spend nearly as much time playing in Toronto but has the advantage of actually being Canadian. Russell Martin, who played with the Dodgers from 2006-10 and again in 2019, spent 2015-18 with the Blue Jays, is a part of Whitt's staff specifically to mentor young catcher Bo Naylor.
For Martin, it's his first real foray into coaching, and he's excited about the new challenge, according to the Toronto Star.
"It's like I'm throwing myself into being a rookie again," said Martin, the 14-year major leaguer who helped guide the Jays to the post-season in 2015 and '16. "I'll be doing something that I've never really done, but I get to share a little bit of the knowledge that I've acquired and help out the future. And I get to put on a uniform; haven't done that in a while."
Mentoring Naylor, who will turn 23 next month, is something Martin feels equipped to do.
"Game planning," said Martin. "(I can) help out with, 'How do we get this guy out?' or 'We're not going to take on this guy.' If the catcher has questions on game strategy, or maybe a couple of different techniques receiving-wise, whatever I can help out with, I want to help out with."
Martin came back to the Dodgers in a trade from the Blue Jays in 2019, filling the gap as the part-time catcher until Will Smith was ready. His experience mentoring Smith, who was just 24 at the time, will undoubtedly help Martin with Naylor.
Team Canada is in Pool C of the WBC with the United States, Mexico, Colombia, and Great Britain, kicking off in Phoenix on March 12.
Have you subscribed to our YouTube Channel yet? Please subscribe and hit that notification bell to stay up to date on all the latest Dodgers news, rumors, interviews, live streams, and more all year long!